Found some news? Submit it here >>>
Round 3 of Katy-Cedar Hill Texas state final goes to Longhorns, 23-20, in 2014 Class 6A, Division II final

(12/20/2014)
ARLINGTON, Texas -- Damarkus Lodge brought Cedar Hill (Texas) back with two second-half touchdown catches, but it was seldom-used sophomore Avery Davis who had the Longhorns dancing in the end...
Chris Sailer Kicking NC and GA Fall Camp Recap

(12/6/2014)
Jarrett Wright named to Class of 2017 Future Stars...
Scouts view: breaking down Leeds vs Deshler

(12/3/2014)
Who's got the edge in the AHSAA Class 4A state championship game? The writers of AL.com went to the experts to find out....
Recruit Video, Ouachita Christian, Whit Chapman

(12/3/2014)
Whit Chapman is one of the best kickers in the entire state...

Football Hotbed All American Game

(12/1/2014)
Damien Chowaniec selected as a Football Hotbed youth All-American...

Athlete of the Week: Brad Powell

(11/20/2014)
Athlete of the Week: Brad Powell...

Barber advances to San Diego PP&K

(11/17/2014)
Herbie Barber IV, a 9-year-old from Camarillo who is the current Ventura County area NFL Punt, Pass & Kick champion, won the Greater Los Angeles regional championship in the 8-9-year-old boys division....

He's on the Ball

(11/14/2014)
Camarillo resident Herbie Barber IV, 9, will compete in a punt, pass and kickoff competition at halftime of the San Diego Chargers vs. New England Patriots football game in San Diego on Dec. 7. ...

Kicking His Way To The Top

(11/11/2014)
On a crisp Monday afternoon, junior placekicker Eamon Lowry takes to the Turner Ashby High School practice field for individual drills. With his mentor, James Madison University starting placekicker Ryan Maglio, a 21-year-old junior, studying Lowry's footwork and technique from a distance, the 16-year-old sends footballs through the uprights from points across the field....

Chapman sets OCS school record

(11/9/2014)
The Ouachita Christian football team blasted Tensas 52-0 on Thursday night at Eagles field while one of their own enjoyed an historic night of his own. OCS senior kicker Whit Chapman made three field goals and five extra points, setting the school record for consecutive PAT kicks at 36 and counting...

Loyola gets win over Woodlawn

(11/8/2014)
Sophomore Josh Hawboldt, who hadn't missed an extra point all year, kept that streak alive and the Flyers, left for dead only a minute earlier, had the lead....

Adam is Money in the Bank for Regals

(11/6/2014)
Jacob Adam is one of the state's best kickers. There is no other way to put it. The Regina senior has never missed an extra point, kicking all 64 of his PATs successfully this season after going 72-for-72 in 2013 and 5-for-5 in 2012. Adam also is 16-for-23 on field goals so far during his prep career....

North DeSoto posts win over Loyola

(11/1/2014)
The Flyers took an early 3-0 lead on their second series when Josh Hawboldt booted a 24-yard field goal...

Warriors Whip Gators

(10/30/2014)
The Swamp - You hope a team gets better as the year progresses, but it appears that it is not the case. ...

Fair Park eases past Loyola in District 1-4A

(10/24/2014)
Three field goals from sophomore Josh Hawboldt - tying a school record with Art Carmody - were the only points the Flyers could manage, and two early Loyola turnovers set up 14 Fair Park points...

York pounds out 40-10 victory over Jamestown behind Spruill

(10/18/2014)


Discovery claims another championship

(10/17/2014)
HARTSELLE- Discovery Middle School showed why football in Madison is the best in North Alabama as the Panthers defeated Hartselle Junior High 7-6 Thursday night to win their second straight Tennessee Valley Conference Championship. ...

Warriors beat up on Tensas for decisive 47-12 win

(10/11/2014)
St. Frederick rang in it's 50th anniversary in style with a sound 47-12 win over Tensas to begin district play. Gavin Corder pitched in with two field goals...

Bruton rallies for 13-3 win against Jamestown

(10/11/2014)
Bruton overcame a three-point halftime deficit on its damp, foggy, homecoming night to top Jamestown 13-3 and deny the Eagles their first win of the season...

Pick-6 lifts Huntington to win at Loyola

(10/4/2014)
The Flyers responded with a seven-play drive and closed the gap to 12-10 with a 38-yard field goal from Josh Hawboldt...

---
| | | |
| --- | --- | --- |
| | -- Kicking.com member | |

Fun app game to flick field goals through the uprights!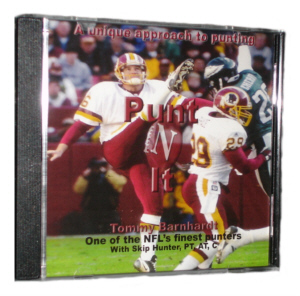 The BEST punting video - complete with 3-stage punting approach, holding, stretching tips, and more -- check out Tommy Barnhardt's "Punt-N-It" DVD >>>
$19.95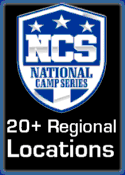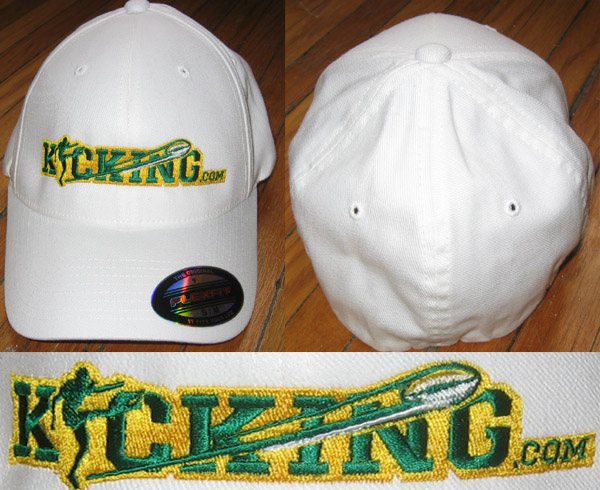 Hat - White Organic Yupoong Flexfit