This function is available for Experts only. Login above if you have an Expert account, or contact us if you are train kickers, punters or snappers and would like a FREE Expert account.
---

| | | |
| --- | --- | --- |
| | -- Bud McLaughlin | |

Doug and Tommy's Frequently Asked Questions: "Does the size of a kicker's foot affect his kicking ability (soccer style)? In other words is there an optimal foot size for kicking a football relative to the size of the football?
Do kickers with smaller feet have an advantage, or is it the other way around?
Am I at a disadvantage with an 11 1/2 foot or not? Can I overcome this, if so, how? Should I switch to toeing the ball?" -- Click here to read our answer

Fun app game to flick field goals through the uprights!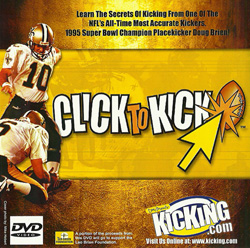 NEW and IMPROVED! - The BEST kicking advice - complete with video instruction, drills and tips, checklists, workout routines, mental relaxation tips, and more -- check out Doug Brien's "Click to Kick" DVD >>>
$39.99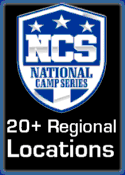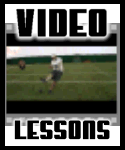 Pro Star Kicking, Punting and Long Snapping Academy