Sorry, but your membership does not allow access to this content.
You must upgrade to a Premium membership.


Stat Validation Form for Approved Camps [PREMIUM ONLY] (Microsoft Word)

If you attend an approved camp, they will validate your abilities using this form. By doing so, you will have a better chance of being "discovered" by coaches.


Kicking Chart [PREMIUM ONLY] (Microsoft Word)

A good way of keeping track of your kicks during practice and warm-ups



Weekly Meal Checklist [PREMIUM ONLY] (Microsoft Word)

Keep track of the diet program that Tommy recommends with this handy checklist.


Game Tracking Sheet for Kickers and Punters [PREMIUM ONLY] (PDF)

Keep accurate records of your performance for review later on. Simply fill in the stats as you go, along with the location of the kick paths on the field diagram
---

| | | |
| --- | --- | --- |
| | -- Sadaharu Oh | |

Doug and Tommy's Frequently Asked Questions: "I have been kicking lately and seen that something just isn't right. My steps are the same, but my point of contact on the ball changes from kick to kick. On kick the ball might be on my ankle, and then the next time it might be on my toe. Then I will have a series of kicks where I hit the sweet spot. What are some things I can do to improve my contact?" -- Click here to read our answer

Track your Field Goals, Kickoffs and Punts with the Kick Tracker App!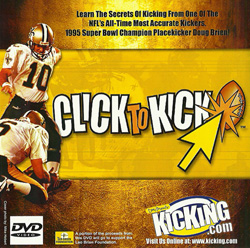 NEW and IMPROVED! - The BEST kicking advice - complete with video instruction, drills and tips, checklists, workout routines, mental relaxation tips, and more -- check out Doug Brien's "Click to Kick" DVD >>>
$39.99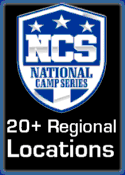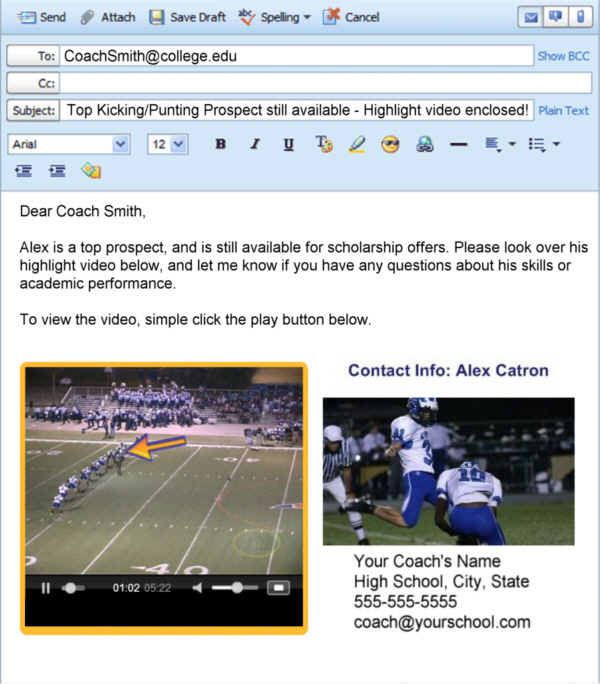 Video Blaster Email - 2 Divisions