STORE HOME - There are a total of 28 products in 6 different categories in the store.
You are viewing 10 items from 'Multimedia'. View all >>>

Click to Zoom

Highlight Video Review Service
Price: $49.99
Description: Kicking.com will evaluate your kicking or punting video and provide feedback to you regarding your technique and provide improvement suggestions. It's like having your own personal coach. Members will get our comments about you added to your profile that only the coaches can read. Helps separate you from the pack! You will receive information on where to send the tape after payment is received. You will not receive your tape back.
MAY WE SUGGEST:
---

| | | |
| --- | --- | --- |
| | -- Kicking.com member | |

Track your Field Goals, Kickoffs and Punts with the Kick Tracker App!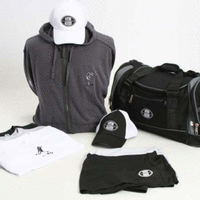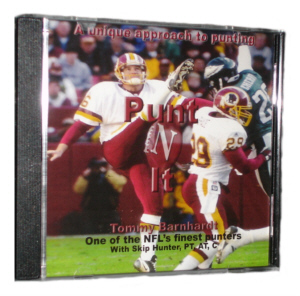 The BEST punting video - complete with 3-stage punting approach, holding, stretching tips, and more -- check out Tommy Barnhardt's "Punt-N-It" DVD >>>
$19.95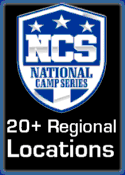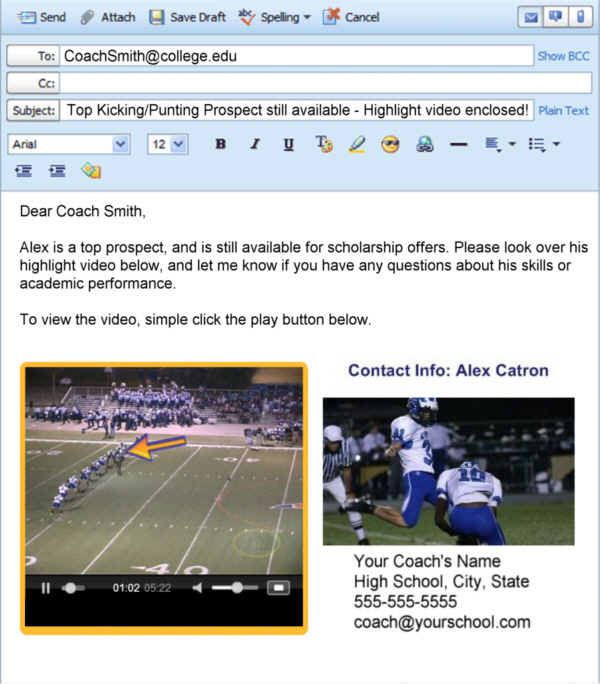 Video Blaster Email - 2 Divisions