The following is an interview with Doug Blevins, who gained coaching experience in NFL Europe
You were the Kicking Coordinator for the NFL Europe League from 1995 to 1999. How was it
like for you to transform European soccer players into kickers? Who did you coach in the NFL Europe League?

Transforming professional soccer players from Europe into productive Place kickers in American football was a very challenging prospect. Reason being, the
mechanics and techniques are completely reversed. For example, in soccer, you do not want the ball to get a lot of elevation, and you look in the direction you want the ball to travel as you are actually kicking it. However, in American football, you are wanting to achieve as much elevation as you can rather quickly. Also, you want to keep your head down all the way through your kicking motion. It was a challenge because everything was reversed for the athletes I was coaching. The process is kind of like trying to teach a right handed person to write and do everything left handed. However, the European soccer players possess very good, and a lot of natural leg speed. So, once they begin getting the hang of everything mechanically, they really start enjoying success.
Kickers such as Manfred Burgsmuller, and Silvio Diliberto are classic examples of what I am talking about here.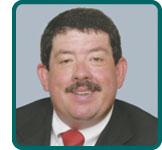 As you know, I really enjoyed my tenure as Kicking Coordinator for the NFL Europe League. I was very glad that after leaving the league, I had the opportunity to continue coaching Manfred Burgsmuller, Silvio Diliberto, and Jesus
Angoy. Dating back to the days when we were still known as the World League of American Football, my primary responsibility was to select, coach, and develop all of the European
kickers for all six of the NFL Europe teams. In addition, I selected and coached the American
kickers, as well as assisting league officials with the process of assigning the allocated
kickers and punters from the National Football League. I guess you could say that I pretty much served as the "General Manager" of Kicking. I really enjoyed the position because it was something unique and had not been done before in professional football.

With Manfred Burgsmuller you coached the oldest kicker in the history of professional football. What kind of relationship did you have with "Manni"?

When we first signed Manni with the Dusseldorf Rhein Fire he was already 46 years old. All I can say is that Manfred Burgsmuller was quiet simply a
phenomenal athlete. He possessed an incredible work ethic, and accomplished things as a kicker that most people did not think he could accomplish. Manni kept getting
better and better, and really turned into a quality kicker for us. I could literally talk all day about the positive things about Manni. During this whole process, we developed a very close relationship both professionally, as well as on the personal level. I am looking forward to having a life long friendship with Manni. I am very proud of him for everything he accomplished as the
kicker for the Fire and the contribution he made to the success of the NFL Europe League in Germany. I am going to certainly miss watching him play football in 2003.

I know that you worked with Kyle Richardson and Adam Vinatieri in the past. Both played for different teams in the NFL Europe League. Is this league a good experience for American
kickers and punters?

The NFL Europe League is a great opportunity for any young American football player regardless of the position they happen to play. In this league they get a chance to perform and gain valuable game experience, which they cannot possibly obtain from a normal training camp setting because of the reality of time and number constraints.

I am very proud of both Adam and Kyle. I had the pleasure of personally developing both of those young men through my Kicking Consulting business, Championship Place Kicking & Punting, Inc. Adam Vinatieri had a great season in 1996 as the
kicker/punter for the Amsterdam Admirals as did Kyle Richardson in 1997 as the punter
for the Dusseldorf Rhein Fire. I still coach those guys and have a very close relationship with both of them. What else can be said about Adam Vinatieri? Words cannot describe the personal pride I felt when Adam kicked the game winning field goal for the
Patriots in the Super Bowl! Kyle Richardson also won a Super Bowl Championship with the Baltimore Ravens. I am hoping that I can catch up to these guys and win a Super Bowl ring with the Miami Dolphins this year!

Since the year 2000, the NFLE did not have anyone responsible for the development of the
kickers and punters. How important is it that a kicker has his own coach during practice and on the sidelines?

I think it is very important for a kicker to have a Kicking Coach. Kickers and punters are just like every other position on the football field. In most cases they require quality professional coaching and instruction in order to take their game to the appropriate level. I say this because
kicking is so technical and mechanical in nature. The Miami Dolphins and Dallas Cowboys are the only two teams in the NFL that have actual professional
kicking coaches on their coaching staffs. I feel very good about everything I have been able to accomplish as the
kicking coach for the Miami Dolphins with Olindo Mare being our kicker. Also, I would like to take this opportunity to bring some attention to my counterpart in the National Football League. Steve Hoffman,
kicking coach for the Dallas Cowboys. The Dallas Cowboys have had quality kicking since Coach Hoffman joined their coaching staff in 1989. So, you can find the answer to your question by looking at the kicking success of the Miami Dolphins and Dallas Cowboys. Although I think it is very important for teams to have a
kicking coach on their coaching staffs, the individual assigned with that responsibility must be of professional quality. There are a lot of people out there who think they are
kicking coaches, but they really do not know what they are doing. This is why through Championship Place Kicking & Punting, I provide
kicking consulting services designed to teach football coaches how to work with and develop their
kickers and punters.

Since 1997 you have been the Kicking Coach for the Miami Dolphins. How did you become the Kicking Coach for the Miami Dolphins, and what is it like to be a member of such a big organization?

Jimmy Johnson took over as the Head Coach of the Miami Dolphins in 1996. Coach Johnson had Steve Hoffman as his Kicking Coach with the University of Miami and with the Dallas Cowboys. During the 1996 NFL season, the Miami Dolphins were pretty much at the bottom of the league in the kicking department. So, Coach Johnson decided to hire a
kicking coach. I owe a lot to the NFL Europe League because Coach Johnson followed what I was doing as the
kicking coordinator developing the European kickers. He was also impressed with the job I had done in the past as the
kicking consultant for the New York Jets and the kicking consultant for the New England Patriots. I actually started hearing that I was going to be named the
kicking coach for the Miami Dolphins while I was in Amsterdam in 1997 during the NFL Europe League season. I really enjoy being a member of the Miami Dolphins organization. I am looking forward to continuing to do everything in my power to help this football team win a Super Bowl Championship!

You also have your own Kicking Consulting business called Championship Place Kicking & Punting, Inc. based in Davie, Florida. What can you tell young people to get better and better? Have you some tips for them?

I tell all young aspiring kickers and punters to learn the appropriate mechanics and techniques and dedicate a lot of time toward practicing. If possible, they should videotape themselves kicking so that they can see if they are incorporating the correct mechanics into their kicking. Also, they should try to attend as many
kicking camps and kicking schools they possibly can. I am hoping that we can organize a series of
kicking camps in Germany through Championship Place Kicking & Punting in the near future. I am really looking forward to doing these camps because their is an enormous amount of kicking talent in Germany and throughout Europe.

---
Learn more about Stefan Nickel >>>
Read more Expert Articles >>>
---

| | | |
| --- | --- | --- |
| | -- Mikhail Baryshnikov | |