Jan Stenerud's Kicks and Tips 3
Jan Stenerud
Article posted on 7/15/2005


I always tell young kickers that good coordination and athletic ability is important if you want to excel. I encourage young athletes to participate in various drills during football practice that are designed to get you in better condition and improve your athleticism.

I am also convinced that playing various sports will improve your athletic skills. You don't need to specialize in just one sport, especially at a young age.

Many of you have asked me how to learn more about kicking technique. The Jan Stenerud kicking tee is carried by most Wal-Mart stores, and it includes an instructional booklet. called "The Art of Soccer-Style Kicking," the booklet is a valuable resource to young football players if you are serious about improving your kicking technique.

Good luck, and I look forward to receiving more of your questions!

---
Learn more about Jan Stenerud >>>
Read more Expert Articles >>>



---

| | | |
| --- | --- | --- |
| | -- Eugen Herrigel, Zen in the Art of Archery | |

Track your Field Goals, Kickoffs and Punts with the Kick Tracker App!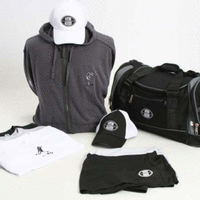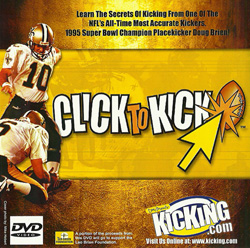 NEW and IMPROVED! - The BEST kicking advice - complete with video instruction, drills and tips, checklists, workout routines, mental relaxation tips, and more -- check out Doug Brien's "Click to Kick" DVD >>>
$39.99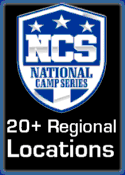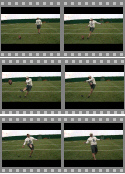 Highlight Video Review Service