Blog submitted 9/16/2009 7:42:01 AM

2009 season and my recruiting

Hello coaches, I wanted to let you in on some details about my season so far. My extra points/field goals have been the best part of the year so far. My low punting average is because of all my coffin corner punts. I have only had 1 punt that I did not have to coffin corner and it was a decent looking 45 yard punt. I believe I am much better than my stats show and I will include practice punts on my highlight tape. My kickoffs are slowly improving. At the beginning of the season I was averaging about 45-50 yards a kickoff. I have made some adjustments and look to increase that to 55-60 yards a kickoff. The low average has been affected by my many squibs and one short onside kick also. My coaches sometimes want me to squib the ball into the wind and at the end of the half/game. I also wanted to add that I am going to the National Combine Series finals in Tampa, Florida in January. I hope coaches will keep in contact by looking at my kicking.com profile and my NCS profile. You can also contact me at wilhelm_2010@hotmail.com and at 641-529-0338. I hope schools will consider recruiting me because I really believe I can kick/punt at the division 1 or division 1AA level!

<<< view all of DJ's blogs
---
| | | |
| --- | --- | --- |
| | -- Sadaharu Oh | |

Fun app game to flick field goals through the uprights!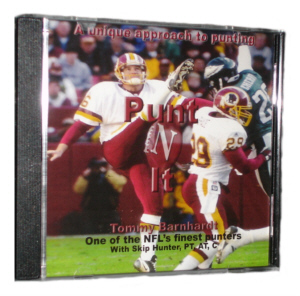 The BEST punting video - complete with 3-stage punting approach, holding, stretching tips, and more -- check out Tommy Barnhardt's "Punt-N-It" DVD >>>
$19.95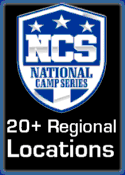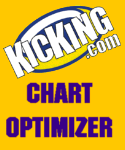 Pro Star Kicking, Punting and Long Snapping Academy