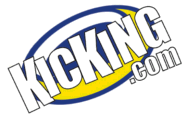 Punting Workout #25
Jog for five minutes.
Stretching routine
10 Line Drops
20 Passing Drills (5 at each distance, 20 yards max)
15 Turn and Catch
8 Pooch Punts
8 Coffin Corners
8 Left Directional (Hang Time > 4.5)
8 Right Directional (Hang Time 4.0 to 4.5)
Tommy's Comments: "This is a controlled punting day. You are trying to place the ball in a specific location on the field. You should be focusing on hang time and placement."
5 opposite foot punts
Stretch for 10 minutes.
(Total: 21 full punts, 20 light punts)